New England Security Guard Services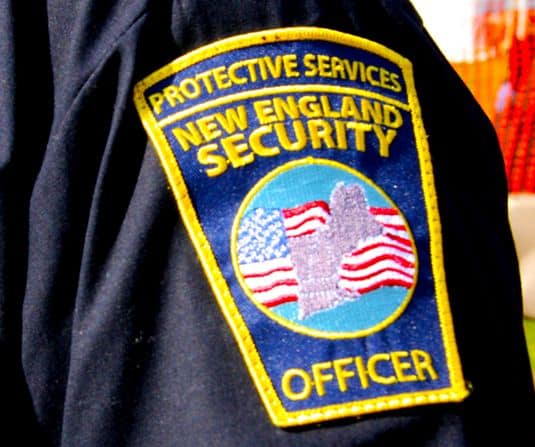 Why Choose New England Security?
All clients have access to our management 24-hours a day
We offer services on a "trial basis." No long-term commitment is required.
We have 24-hours supervision. The supervisor checks the posts and the security officers randomly at your location.
Our company is licensed, bonded, and insured. The policy is available on request.
Guard Tracking Systems are installed at all locations and monitored around the clock at our 24/7 dispatch command center.
At the client's request, we can provide security patrol vehicles, bicycle patrols, or golf cart patrols to cover large property.
Our patrol vehicles are proactive, highly visible, reflective lettering, and equipped with emergency lights and serve as a great deterrent.
All clients have an opportunity to meet and interview officers prior to being assigned to your post or location.
Our officers are professional and proactive, protection specialists.
Our officers are well-groomed, clean-cut, sharp, articulate, and well mannered.
New England Security Guard Patrol Services is a trusted company that is built on values such as integrity, honesty, and is committed and dedicated to providing you with top-notch exceptional service that is guaranteed to exceed your expectations.
New England Security has been recognized by various publications such as the Boston Business Journal for several years running.
New England Security maintains a relationship with the Malden Chamber of Commerce, The Back Bay Association, New Market Business Association, New England Real Estate Journal, ASIS, BOMA
New England Security provides a verifiable, comprehensive training program, unlike any other security agency.  All of our officers are highly trained and certified before they ever step foot on a site.  Any security company can say their guards are trained, we can provide verifiable proof of training for each and every officer assigned to your site.
We guarantee our services, call us we will get it done right the first time.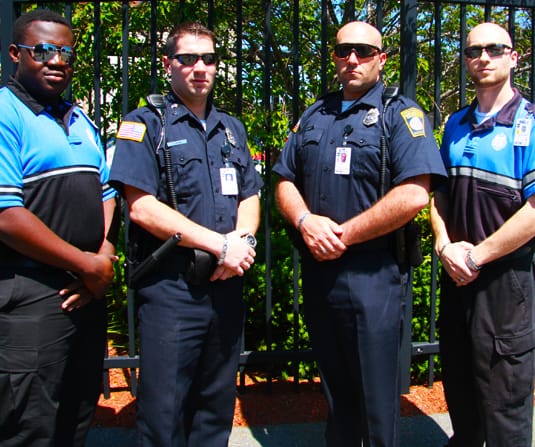 New England Security Guard Services
New England Security Protective Services Agency Inc. is an established and accredited security protection firm serving all of New England and the Boston metro area. We specialize in a number of services ranging from celebrity and dignitary protection to armed security for local schools and corporate offices.
We are proud of our diversified portfolio of services including traditional security along with a wide array of supplementary services including a locksmith division.
At New England Security Guard Services our emergency security services extend throughout the five New England States. We supply professional and proactive security guards for your business 24 hours per day and 7 days a week. So, whether your business is a small business, small retail shop or a national retailer We are you nations security service! Our team is here to protect you, your property, your people, and your assets.
Our Promise to You – Dependable & Fast Emergency Security Services
Fires, break-ins, pipe burst, roof collapse or even a power outage can strike at any moment. A hurricane, a blizzard, a storm, tornado or any disaster can strike causing broken glass, alarms systems down and more. When you need professional, proactive, protection. New England Security  is all you will need.
The job of our security guards is to respond rapidly and arrive at your place of business to provide protection against possible threatening situations. Our state-of-the-art dispatch command center is operational twenty-four hours a day, 7 days a week, 365 days a year.  617-322-6372