Armed Security Guard Services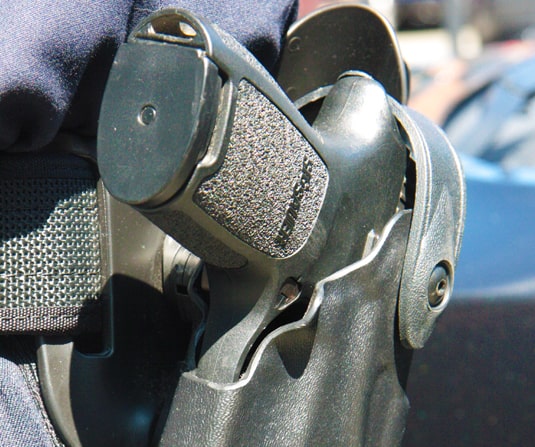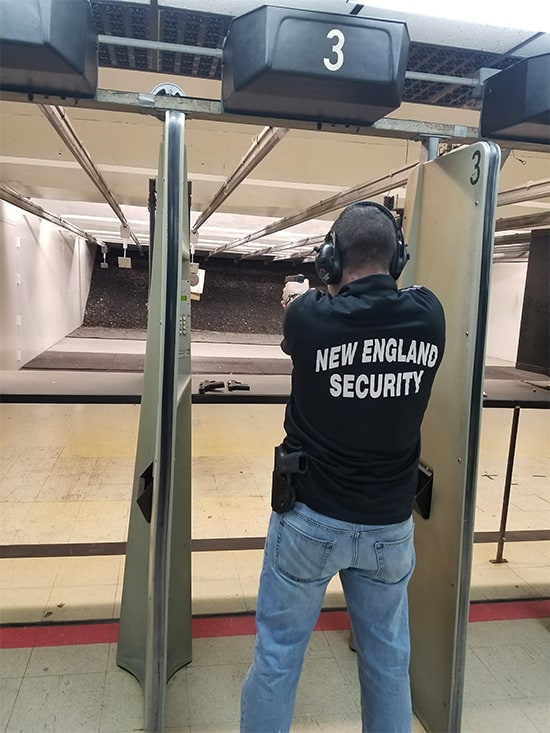 For more information about our armed security guard services call (617)-322-6372 to speak with an agent or contact us here.
When your security requires the highest level of protection, New England Security is the industry leader in firearms training and qualifications. Our armed security guards as well as our unarmed security guards are provided training by current and retired law enforcement certified trainers.
Under most circumstances, armed security guards are only employed where items of substantial value must be protected. This includes cash, jewelry, antiques, works-of-art, valuable documents, rare books or high profile persons. They do more than just guard. Armed security guard services also include escorting funds to banks and other financial institutions, escorting cash and other valuables from one place to another within a facility such as a Casino, and physically ascertaining that protective systems such as safes and alarm systems are active. Armed guards are not ordinarily employed in public retail areas because experience has shown that unarmed guards are generally a sufficient crime deterrent in large department stores malls and sports venues
In order to become an armed security guard and carry a firearm with you while on duty, you must complete additional hours of training that specializes in firearm handling and safety. At New England Security we require additional firearms training and qualifications in order to be allowed to carry a firearm on our clients properties.
Off-duty Police, former Military Special Officers are on call and available for immediate deployment. Contact Us Today!