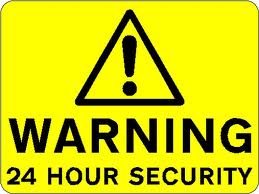 Here in the New England Region there are many, many security
guard companies that exist in the region but there are many companies
that do not provide 24 hour services and this is a very big issue. This
is a big issue for many reasons but one of the biggest issues is that of
Safety.
When it comes to issues surrounding incidents and safety a
Security Guard should always be on hand in case of the incident. The
issue about this is that it is not known when and where an incident
would occur but, there are some places where high incidents have been
known to occur. So in order to process this further, let us highlight
and discuss some of these issues where security guard services should be
provided 24hours a day.

One of the key places where security guard services should be
provided are educational settings for many reasons; especially
universities. University settings had students, nurse's professors and
the like. These are extremely vulnerable settings and it is only fitting
that Security Guard services should be provided there. In addition to
this, there are highly sensitive documents and research papers that need
to be guarded as well on a 24 hour basis.

Another place that Security services should be provided 24 hours day
is sports events, especially sports facilities. For obvious reasons,
there may people who would like to desecrate or bring harm to the
facility and it is for this reason that it should be secure. And
finally, Hospital and medical facilities should be secured 24 hours a
day due to the interactions with Clients and in emergency room settings.
If you are dealing with a security guard company and you are not being
provided with 24 hour care you should take a different look atchanging
companies; we are here when you are ready for that change. Many will advertise 24 hour security guard coverage but they cannot deliver. We are always here for you 24/7/365 days a year.