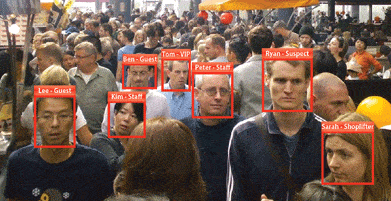 A consumer survey from First Insight says that more than 75 percent of respondents would not shop at a store that used facial recognition technology for marketing purposes. However, discounts might be the key to turning consumer perception around, as the number dropped to 55 percent of respondents when they knew there would be a benefit associated with it.
Beacons are by far the most talked about in-store technology, but consumer awareness of the technology and its benefits are very low, with 70 percent of respondents not knowing the definition of an in-store beacon, the survey says. But respondents did identify price barcode scanners as the most helpful in-store technology.
In addition, the survey says, despite the rise of using social media in the workplace and at home, consumers haven't taken it in-store. More than 60 percent of respondents never interact with a retailer's social media platforms while shopping in-store, the survey says, presenting an opportunity for retailers to refine their marketing strategies.
Even though many millennials today are glued to their smartphones, 98 percent of millennials don't want to be texted by retailers about promotions, the survey notes. Respondents between the ages of 18 and 50 identified that they prefer receiving promotions via email.
"This survey revealed the importance to retailers in understanding their target consumer, from their preferences regarding in-store technologies to the small but important details such as whether it's better to reach them by text or email," says Jim Shea, Chief Marketing Officer of First Insight. "Consumers today expect the shopping experience to be personalized and want retailers to evolve along with their preferences."