Advantages and Disadvantages
of
Outsourcing Security Guard Services
Are you thinking about hiring a security guard company at your place of business?
Outsourcing your security guard services offers a lot of freedom and
flexibility. However, there are a few potential disadvantages.
When considering outsourcing security guard services, you'll want to
map out the advantages and disadvantages. Take a look at this list to
determine if outsourcing security guard services is right for your
business.
Advantages to Security Guard Outsourcing
You can focus more on your business. You no longer have to worry about the day-to-day management of security.
There's a big cost savings by outsourcing. You can spend that savings on other parts of your business.
You save money because you no longer have to pay for uniforms, equipment and other overhead costs.
Productivity and efficiency will improve at your business because there is one less thing that you have to regularly worry about.
You have more time to focus on areas that will grow your business because you don't have to be concerned about the management of security guards.
With outsourcing, you don't waste dollars. You can hire a company for event security for a single occasion or use mobile security patrols whenever you need them. You are only paying for what you need, when you need it.
An outsourced company most likely will have the latest security technology
(patrol cars, communication systems, etc.). Best of all, you don't have
to make the upfront investment in buying all of that stuff.
With an outsourced security guard company, you're buying expertise at a low price. It would cost you a lot of money to buy that expertise on your own.
Outsourcing can provide continuity. You don't have to worry about security guard turnover and guard sick days when you go with a reliable security guard company.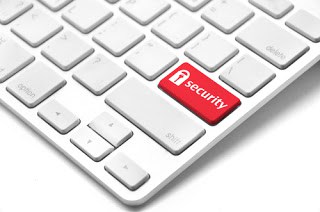 Disadvantages to Security Guard Outsourcing
Loss of management control. You will no longer be controlling the day-to-day security guard management.
Management problems can arise if you hire a
security guard company that does not have a lot of experience. You can
prevent this by researching for the best company.
If you hire an inexperienced company, you may have difficulties communicating objectives to them.
Some companies my have hidden costs involved with their services. Try to find a company that tells you upfront what you're going to pay.
Inexperienced companies will lack the professionalism needed.
You can combat against this by seeing and talking with some of their
active-duty security guards. If they don't seem professional, go with
another company.
When deciding whether or not to hire a security guard company, be sure to do your homework.Take your time to do your own personal analysis of the advantages and
disadvantages for your business. Be sure to consult with staff and
personnel at your business. Finding the right options to protect your business is an important
decision. Be patient and consistent throughout your search and you'll
find the best choice for your business.
We serve the greater Boston and Rhode Island areas including:
Providence, Boston, Andover, Wilmington, North Reading, Downtown
Crossing, Back Bay, West End, South End, North End, Financial District,
Lexington, Medford, Somerville, Reading, Wakefield, Lynnfield, Woburn,
Cambridge, Tewksbury, Lowell, Stoneham and Winchester.