PRIVATE INVESTIGATORS MA
Surveillance can be a helpful tool to document the activity of a
subject(s). Our investigators work in a discreet and confidential way
to obtain and document the evidence to support your case. Top Gun
employs surveillance officers in the following situations:

Infidelity
Child custody
Worker's comp
Criminal and civil cases
And more
Surveillance Methods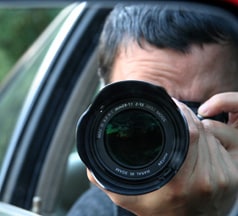 New England Surveillance officers utilize two general surveillance methods: fixed surveillance and mobile surveillance .
Fixed surveillance is more commonly known as the stake out
method. This is used for situations where you know the person will be
in a particular location at a particular time. New England Security Surveillance
officers use unmarked vehicles on a rotating basis so as to go
undetected.
This is the shadowing technique. Mobile surveillance may
involve following by foot or unmarked vehicle. The person is question
is discreetly followed to document activities.
New England Security Surveillance Area
Our private investigators are licensed to perform
investigations in the state of Massachusetts including the greater metro Boston Area, Quincy, Medford, Malden, Somerville, Cambridge, Springfield, Woburn, Waltham Security Surveillance Services.
Boston Quincy Malden Waltham Woburn Stoneham Wilmington New England Security Agency
Security Guard Companies Boston
Security Guard Companies Ma
Security Guard Services
Armed Security Guards Boston
Private Investigators Boston