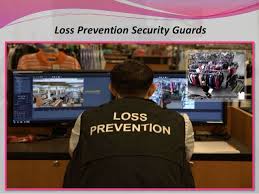 Retail Security Team Retail Loss Prevention Team (RST):
Our Retail Security Team and Retail Loss Prevention Team specializes in protecting  your assets of your  retail stores. The only security company owned and operated by Loss Prevention Professionals.  Professional Proactive Protection are three words but the service that stand behind them will show you what we do and we do it right the first time. This is not your run of the mill security agency.  I personally am involved in every step of your security program!  You can request uniform or undercover agents to protect your stores.
Our Retail Security Team is experienced and specially trained in undercover detection and apprehension of shoplifters. Our uniform retail security agents and officers are trained to detect and deter shoplifters in the retail environment and  protect retail assets and prevent retail loss. Our team is personally trained by experienced seasoned LP professionals.
Are you a Regional or District Loss Prevention or Asset Protection Manager  a store manager and fed up with the low level of service you are receiving from your current security vendor? I understand and I get it. I am a seasoned loss prevention manager with many years experience and one of my biggest headaches was wasting time holding the hands of my contract security officers! I had very little to no luck finding the right company to even get the guard to show up or many times not even in proper uniform! Your retail stores need the right loss prevention protection! This is why I left my career in retail loss prevention to start a successful results driven professional and proactive protection and security agency. I was responsible for fifty retail stores my in-house LP agents and store detectives and twenty guards at twenty different high shrink, high theft stores. I was spending more time overseeing my guard program and this should not have been my focus.
Let my team help. Give us the opportunity to give you the peace of mind and let me run the guard program for you. Whether it is Retail Security in Boston or Retail Security in Chicago or Retail Security in Los Angeles California. We can come in for  a week, month, months or even years and prevent the loss of thousand of dollars in merchandise from your retail stores We know shoplifters and dishonest employees. Over 20 years experience doing what you do has given me and my team the edge. Nationwide and National Retail Security Guard Services We go you covered.
I am looking forward to meeting you and speaking to you about our Retail Security Solutions. Please give us a call at anytime 24/7: 617.322.6372. Nationwide Local Regional Loss Prevention Retail Security Solutions.