School threats are a fast growing problem and they are on the rise.
National School Safety and
Security Services
, an Ohio-based consulting firm, registered 812 threats against schools across the country between Aug. 1 and Dec. 31 of 2014. The threats, 70% of which were directed at high schools, resulted in 320 arrests.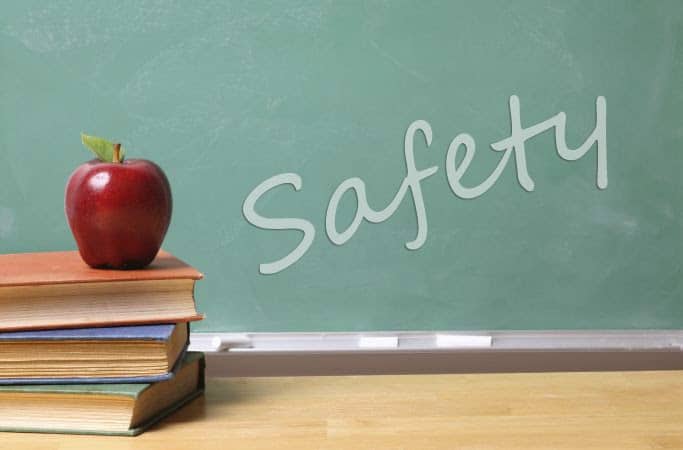 "School threats are a fast growing problem. They send fear and panic through a community," says Ken Trump, President of National School Safety and Security Services.
Trump says that he reviewed 812 school threats across the country, from August 1 to December 31, 2014 – the first half of this school year. Based on available data, threats are up 158% since last year, when he says he did the first survey of this kind. This rapid escalation of school threats requires urgent attention, he says.
"It appears no school is immune," Trump says. "Threats are flying in 46 states. Here are the top ten, getting the lion's share of threats (55%)."
Bomb and shooting threats make up the majority, and that is where school administrators and police should focus their preparations and planning, Trump says. "We found that electronic devices and social media apps are fueling the growth of these threats, especially with new, anonymous apps that young people are rapidly adopting. 299 threats (37%) were sent electronically, using social media, email, text messaging and other online resources. Social media threats, alone, account for 231 threats (28%). Threats are often posted on Twitter, Facebook and Instagram," Trump says.
Almost 30% of the threats involved schools being evacuated and nearly 10% closed school for at least the day of the threat, Trump says. Threats are causing a substantial disruption of learning and school activities. Improved threat assessment and crisis communications preparedness can help school administrators avoid premature evacuations and unnecessary closings so learning may continue when hoax threats strike a school.
Source: http://www.schoolsecurity.org/