We Provide Unarmed Security Guard Patrol Services in Palmer, MA
#1 Licensed, Insured, Bonded, Security Guard Patrol Service Company in Palmer, MA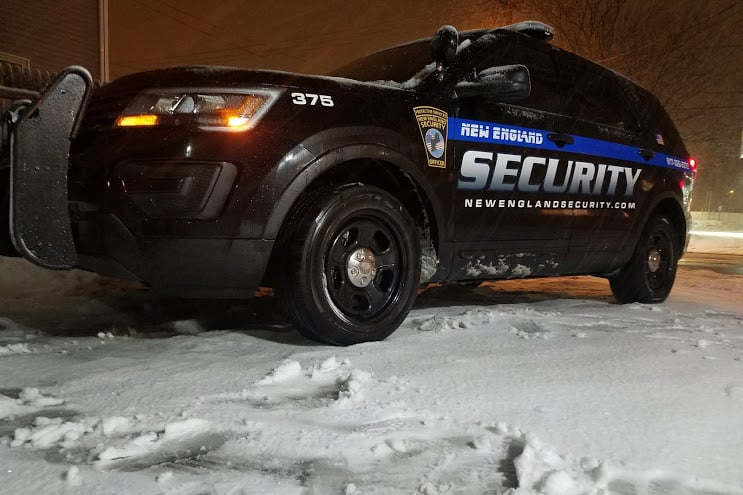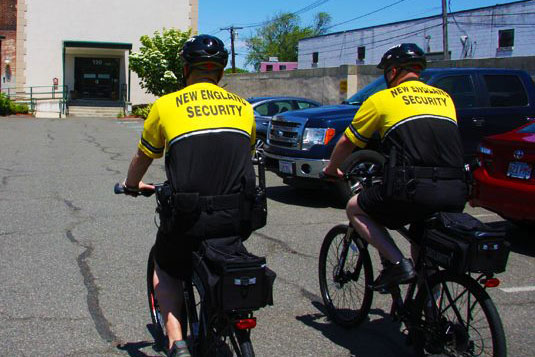 Unarmed Security Guard Patrol Service Company in Palmer, MA – Our Unarmed Security Guards are professional, well-trained, qualified, and focused on protecting your property, your people, and your assets. Our uniformed unarmed security officers can also be deployed in plain clothes or business attire, to blend in with the crowd and remain covert. Although most clients prefer that we provide them with a uniformed officer, we certainly from time to time have to deal with operations and assignments that would require an undercover officer. Typically our undercover or plain clothes, business attire security personnel are usually from our special operations division and are often off-duty or retired policemen, working in the capacity of a security operative or agent. 
All of our officers are well-trained, highly qualified, licensed, insured, and bonded.  Our unarmed guards can be hired at a moment's notice for temporary emergency guard service or on a permanent contractual basis.  Uniformed Unarmed Officers are available to be deployed 24 hours a day, 365 days a year.
We are prepared to serve you and provide you with unarmed security guard patrol officers in Palmer, MA.  We provide security guards for various different types of clients, businesses, organizations, companies, residential communities, industry, commercial, retail, hospitality, hotels, casinos, dispensaries, medical and healthcare facilities, construction sites, car dealerships, auto ports, airports, seaports, events, and personal protection. We have a security solution that will meet or exceed your needs.  We are the only licensed security firm in Palmer that is able to provide verifiable training, 24-hour dispatch, and electronic GPS monitoring of all guards and their activities.
We currently employ over one hundred and twenty security officers, twenty-five off-duty and retired law enforcement officers, and retired federal agents. 
We operate in over ten states, we protect over thirty-million dollars in assets and property, we have been in business for well over fifteen years, and our management team has a combined security and law enforcement background of over sixty years. Recognized by the Boston Business Journal as top ten security firms in Massachusetts.
We are the only security firm in Massachusetts and New England with a dedicated training program and state-of-the-art training facility. Many companies can and will say they provide security officer training, but only we can provide proof and verification of all training programs and modules. Many companies state they provide "Security Service", but what they provide is nothing more than a warm body in a uniform that typically you will find sleeping on a post or not there at all. These companies simply do not have the means or desire to monitor their officers and provide oversight. We have invested thousands of dollars into our training programs and security management solutions.
We are prepared and able to facilitate security services coverage anywhere at any time 24/7 in all of New England. Our company is a well-established and well-respected provider of professional and proactive protection. We are known as the leader and provider of premium protection & security solutions. You have likely seen our mobile patrol units, our signs, our officers, and our company. From Boston to Providence, Nashua to Portland. The New England Security Team is Everywhere!     
Our twenty-four-hour dispatch command center is staffed and manned by well-trained and certified dispatchers around the clock. Dispatchers monitor clients' sites and locations. They monitor on-site surveillance cameras, DVRs, and CCTV systems. Additionally, our dispatchers maintain frequent contact with security officers remotely, providing oversight, and ensuring compliance via our state-of-the-art technology that provides real-time asset and fleet management for our clients. 
Current and existing clients value and appreciate the relationship that we maintain with them, especially with keeping our lines of communication open and making ourselves and our executive team available to our clients all the time, at any time.
At New England Security, we offer a full range of security services in Palmer, MA to suit all of your needs.  No matter what type of security patrol officer or service you require, our team does it all, including, but not limited to the following: