What you Should Know Before Hiring a Contract Security Company…..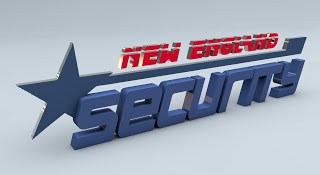 The decision to hire a security guard service is
not an easy one. You are entrusting a company to manage the security of
important persons and property, and in some cases both. There are
literally thousands of private security companies out there. Unless you
are an expert in the industry, it is very easy for a company to use
your own ignorance against you, in how they market their services, while
deftly avoiding mentioning anything which would portray their firm in
such a way as to cost them a chance at a contract. Fortunately, you
don't have to enter the process completely blind. This guide will give
you some tools to help level the playing field a bit, so you can
determine the right security company for your needs.
Create a List of Security Tasks
Before seeking the services of a security company,
it helps to have a clear idea of what you need. Will you be requiring
armed or unarmed guards? Are they going to be in or out of uniform?
Uniform cleaning and maintenance can be factors in determining the quote
you are provided. Are they going to be managing a remote site, such as
a construction site in which they are protecting valuable equipment
from vandalism and theft, or are they going to be the presence at a
mall, where they represent your company's "face" assuring customers that
their safety and security is first priority? It helps to create a list
of tasks the guard will perform, so that the contracting agency can
best match their resources to fit those needs. Divide that list into
"must have's" and "would like to have's", before approaching the
security company to explore your options.
How Have They Represented Themselves?
There are a number of things that you will want to understand concerning any kind of security company.
First, look at the company itself. Are they well established? Are you
meeting them in offices which are professionally appointed, or look
like some sort of temporary lease in a boiler room? Are you making
contact with them by phone? Are they professional and friendly or high
pressured and manipulative, seeming to cater only towards their needs,
rather than yours? Are the staff involved or detached, just "doing
their job" when it comes to transferring your calls? Remember, you are
hiring this company to represent yours in a critical function. How they
run their business and treat their people, may be a strong indicator as
to how they might treat yours.
Ask for References
Don't be afraid to ask for references from ongoing and past clients.
Most professional firms, if they are confident with the quality of
their service, should be happy to provide you with this information so
that you can contact them. Be wary of any attempts to dissuade you from
looking into this direction, as they may know something that they don't
want you to find out. The "perfect" salesman in the suit in front of
you, may have a well crafted and practiced sales pitch, and know how to
present his company in the perfect light, but they cannot manage what
their real-life clients might say. That said, it is reasonable to
expect their cooperation if they believe in their services.
Ask Plenty of Questions
Ask them about their time in the industry, the number of employees
they have and the average time an employee has worked for them. High
turnover may be a sign of poor pay or bad working conditions. All of
these may affect the overall results of your services. Inquire about
their licensing and bonding/insurance, and the process to be followed,
if you need to make a claim against their company. Talk to local police
about their experience with the company and their guards. Ask about
the guard training and certification process, as well as the level and
frequency of supervision. Finally, research their history of complaints
by contacting the Better Business Bureau. Using these tips, and
trusting your gut, should make it easier able to find the right security
guard company to suit your needs.
Dont Base Your Decesion on Price/Cost
We all know you get what you pay for well this certainly applies in security industry. Don't trip over dollar bills to pick up nickels and dimes… At New England Security we don't put a price on protection. "Quality Security is not expensive it is priceless!" Take this into consideration, if a company is offering you a rate that is below market rate, you may want to visit that.
If you are considering the hire of a security guard service in Houston, please contact Massachusetts Security for a complimentary consultation. Visit their home page at: www.newenglandsecurity.com for more information.
Boston New England Security Agency
Security Guard Companies Boston
Security Guard Companies Ma
Security Guard Services
Armed Security Guards Boston
Private Investigators Boston